The Lazarus Initiative assembles a pantheon of the world's leading icons in consciousness, medical science, quantum science, archeo-cosmology & theology, forensic analysis and truth & disclosure in an epochal undertaking: to engender a planetary conversation threading a narrative encompassing a) cosmogenesis, b) the status quo, and c) ascension.
Meet Some of Our Speakers
One conversation, one cycle around the sun, to raise awareness and consciousness within as many souls as humanly possible.
We source our information from carefully vetted experts exploring themes that bring to Light twelve dimensions that make up the Lazarus Initiative—The Story: Programming a Dark Agenda, Cosmogenesis: Reframing Memory and Myth, How We Got Here: A Diabolical Blueprint, The Status Quo: Maintaining Control, Blood Economy: Oppression—The Most Profitable Trade on Earth, The Medical Narrative: Obedience through Fear, Actualization: Renouncing Subjugation, Frequency and Harmonics: Dimensional Upgrading, Morgellons, Material Medica: The Antidote—Formulating Cures, Transhumanism: Cutting the Cord to Source, Ascension: The Inevitable Event.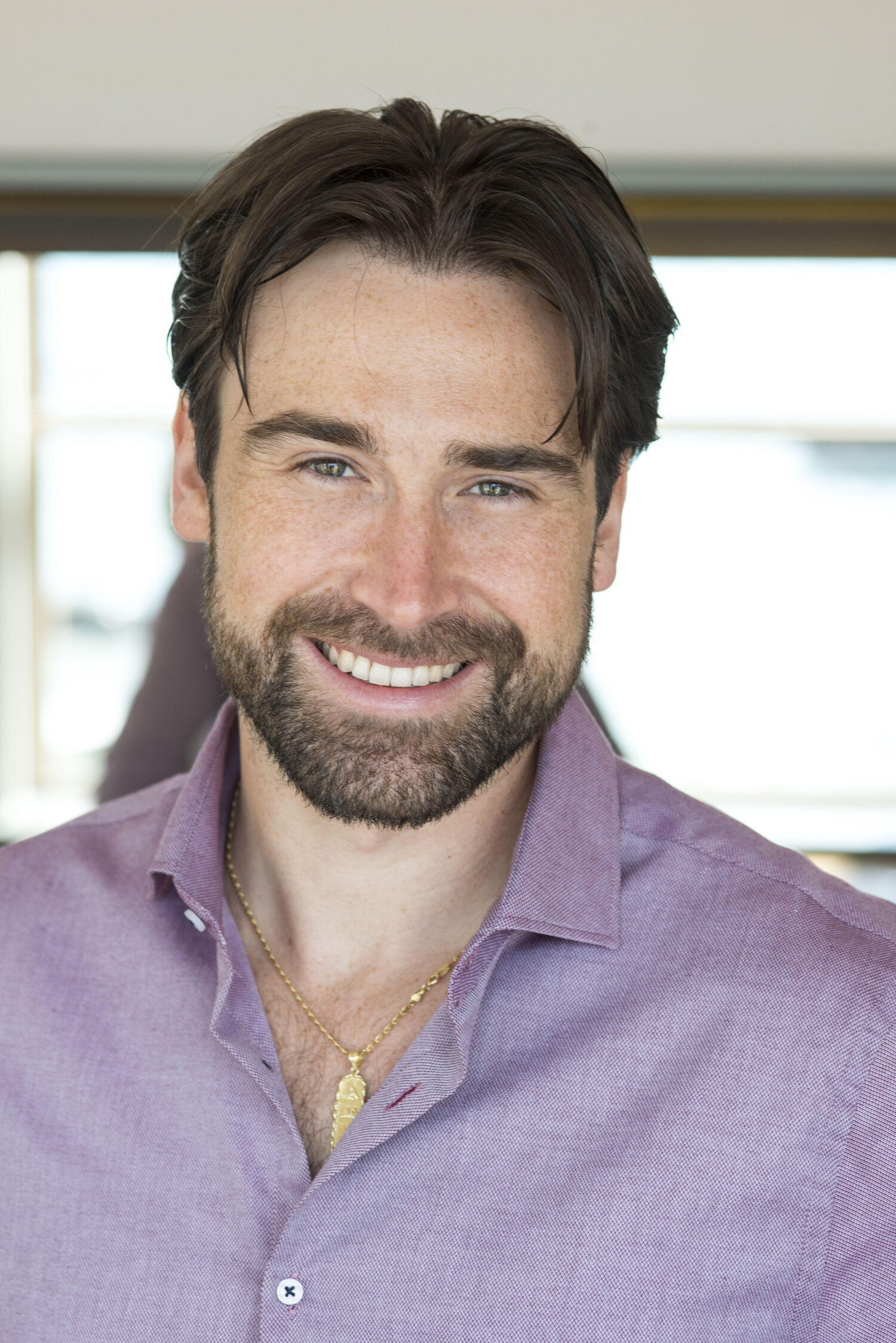 Sean Stone is a poet, filmmaker, media host, author, actor, speaker, truth-seeker and spiritual activist. Sean took summer jobs for Jim Brown's Amer-I-Can program and Save the Children while still in high school, then studied American History at Princeton University, and Oxford, before writing his Senior Thesis on the modern history of the New World Order, now available from TrineDay and Amazon.
In 2020, he published the cosmic fairy tale, Desiderata by Ali, now available from Blackstone and Audible. His most recent release is the poetry book The Ephemeral Shades of Time.
His short films include Singularity, a dystopian warning about a plague that leads to a totalitarian surveillance state and the short film Anaarkali with Bollywood star Javed Jaffrey, adapted from the fairy tale of a 'kept woman' seeking her independence in modern Mumbai.
Sean has hosted the reality show Conspiracy Theory with Jesse Ventura, the interview program Buzzsaw, formerly on Gaia TV, and the RT news show Watching the Hawk.
Margot Anand, the world's leading authority on Tantra, is an internationally acclaimed author, public speaker, teacher and seminar leader. She is also the founder of nine worldwide SkyDancing® Tantra Institutes. Margot Anand's ability to bring the teachings of Tantra beyond the bedroom and into everydaylife is her signature. She has extensive training in Gestalt therapy, Hindu and Buddhist Tantra (having studied with several spiritual masters, including the great mystic Osho in India), bioenergetics, massage, meditation, Arica and Integral yoga.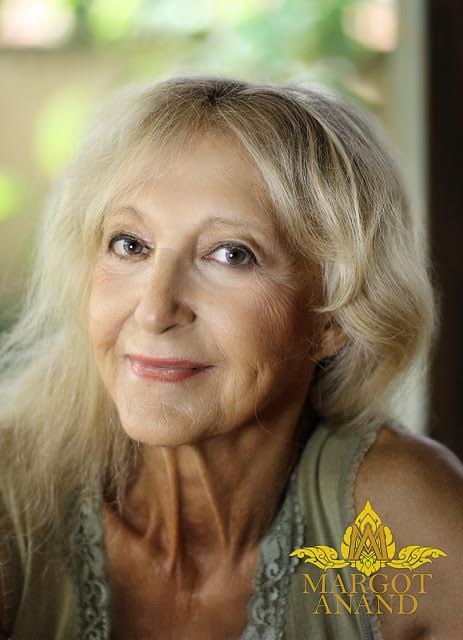 As Chief Economist at a major international consulting firm, John Perkins advised the World Bank, United Nations, IMF, U.S. Treasury Department, Fortune 500 corporations, and countries in Africa, Asia, Latin America, and the Middle East. He worked directly with heads of state and CEOs of major companies. His books have sold more than two million copies, spent many months on the New York Times and other bestseller lists, and are published in over 35 languages.
Molecular Biologist, Immunologist, Professor, University College Dublin. Dolores has received prizes for her research, including the prestigious BMBF 'BioFuture' Award from the German Minister of Science. She was awarded the Federation of European Biochemical Societies (FEBS) 2009 Award for her research & its significance. Dolores is an Inventor, Founder and Shareholder of Companies, for which she has been Granted & licensed Patents in Europe, USA & worldwide with applications in improving the early accurate diagnosis of disease (autoimmune diseases & cancer).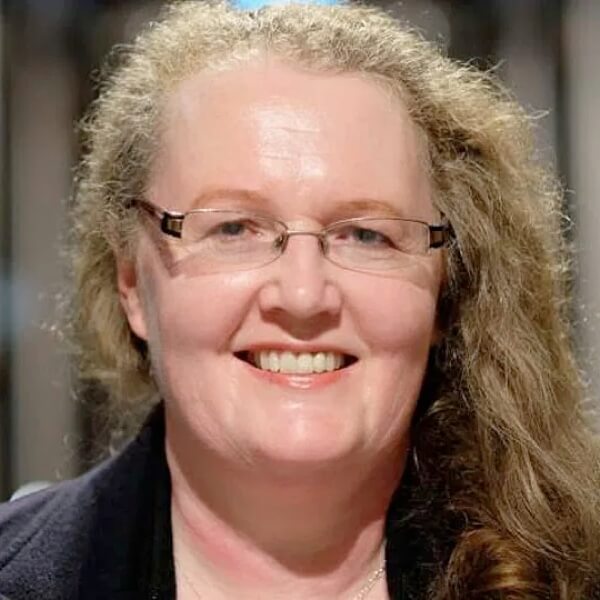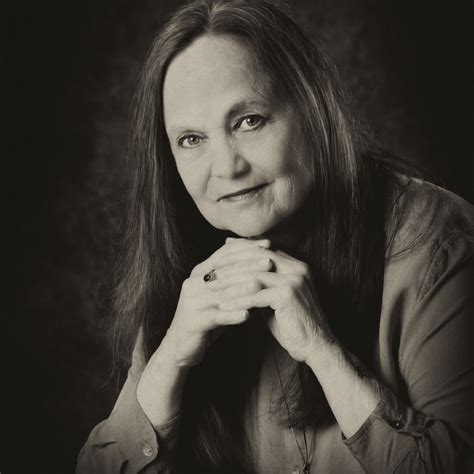 Elana Freeland is a writer, ghostwriter, teacher and lecturer who researches and writes on Deep State issues like the seven geoengineering operations, MK-ULTRA, ritual abuse, targeting, and invasive electromagnetic weapons (Nexus, October 2014). She is best known for Chemtrails, HAARP, and the Full Spectrum Dominance of Planet Earth (Feral House, June 2014) and Under an Ionized Sky: From Chemtrails to Space Fence Lockdown (Feral House, February 2018), and is now finishing Geoengineered Transhumanism: How the Environment Has been Weaponized by Chemicals, Electromagnetics, & Nanotechnology for Synthetic Biology, to be out in 2021.
Shehnaz was born and raised as an orthodox Muslim in Karachi, Pakistan. She was asked to be fitted in a box that didn't align with her true calling from day one. She was a "Firstborn as a Girl" and wasn't accepted by the patriarchal cultural mindset where women are groomed to be a wife, a house maker and are not encouraged to go to school. Being rebellious, she became a high school valedictorian and continued her path to be an Engineer. While studying engineering, based on the cultural tradition, she was married off to a stranger after a one-hour interview and immigrated to the United States, leaving everything behind. Upon her arrival in the United States, she overcame financial, cultural and language barriers to get herself acculturated in this new life.
After completing her education at the University of California, Irvine, Shehnaz has worked as an accomplished aerospace engineer, spiritual alchemist, energy healer, and transformational coach. Shehnaz is a certified "Life Activation Practitioner" under King Solomon's lineage as an energy healer. "Life Activation" supports us by bringing a moment of clarity to a lifelong question about how we fit into the greater scheme of things by turning on our spiritual DNA, our divine blueprint so that we begin to awaken and remember our potential.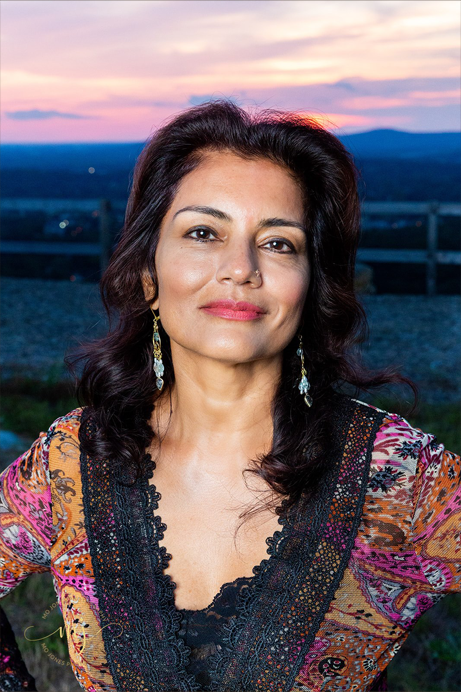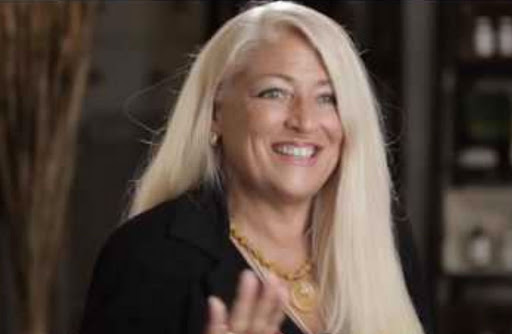 Dr. Michael's research in applied integrative biophysics has earned her global respect for creation of the scalar energy medicine modality the EESystem. She has lectured at the United Nations, MIT, the Harvard Club, and many other conferences, medical schools and ministries of health worldwide. Her Bio-Scalar EESystem technology has been publicized by media outlets like CNN, Fox News, The Doctors, the WSJ and many more.
Dr. Sandra attended the 2019 NewEarth Festival in Bali, Indonesia where she lectured at the World Health Sovereignty Summit and subsequently joined the NewEarth University, collaborating with its Fellows and Faculty in the School of Science & Design Innovation, while cross-pollinating her longtime multi-faceted expertise in the School of Health & Wellness, as well as NEU's School of Consciousness & Spirituality.
Founder of Wholistic Inc., #1 Amazon Best Seller in Holistic Medicine, World Renowned Wholistic Teacher, Clinical Pharmacist, Diplomate in Anti-Aging, Functional and Regenerative Medicine, Award Winning Natural Perfumer, and Creator of the Wholistic Wisdom Program and Masterclass, which have helped thousands of people all over the world harness their inner healing power to end their struggles with Chronic Illness once and for all.
Elena Bensonoff, C.RPH, ABAAHP Diplomate, Quantum Medicine Practitioner, and Founder of Wholistic
Elena is a pioneer in the field of functional, regenerative, and Quantum Medicine who has been sharing her gift of healing for over 20 years. She founded Wholistic.com and helps people all over the world find balance and vitality with her services and products. Elena is a clinical pharmacist, acclaimed artisan perfumer with an award-winning natural skincare line, and American Board of Anti-Aging Health Practitioners (ABAAHP) diplomate. Elena's mantra is "Everything is connected!" When it comes to health issues, she believes there are no isolated incidents. The whole person–body, mind, and soul–must be addressed with loving patience and ongoing care.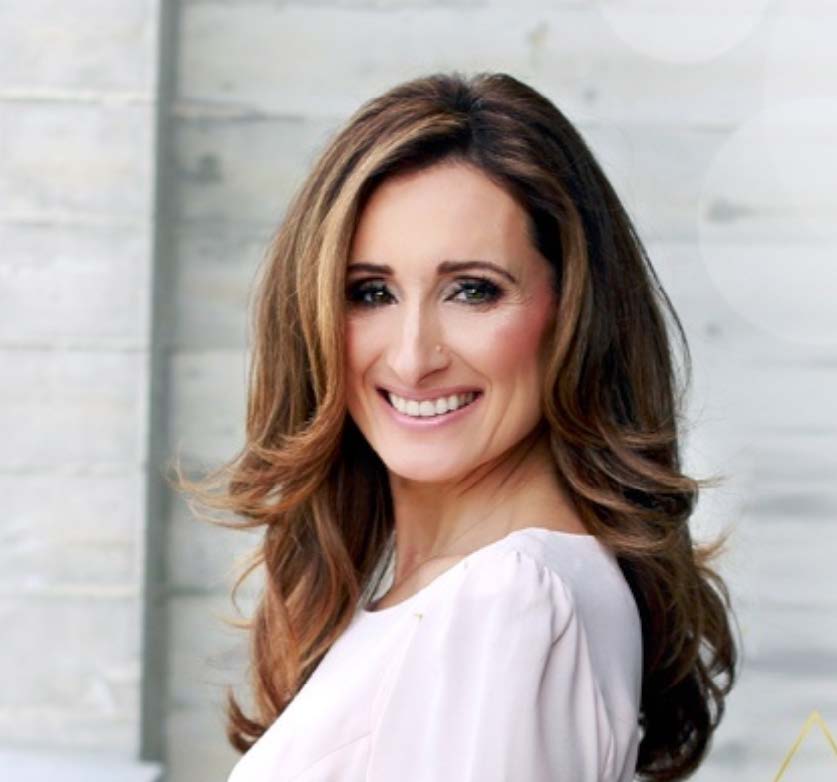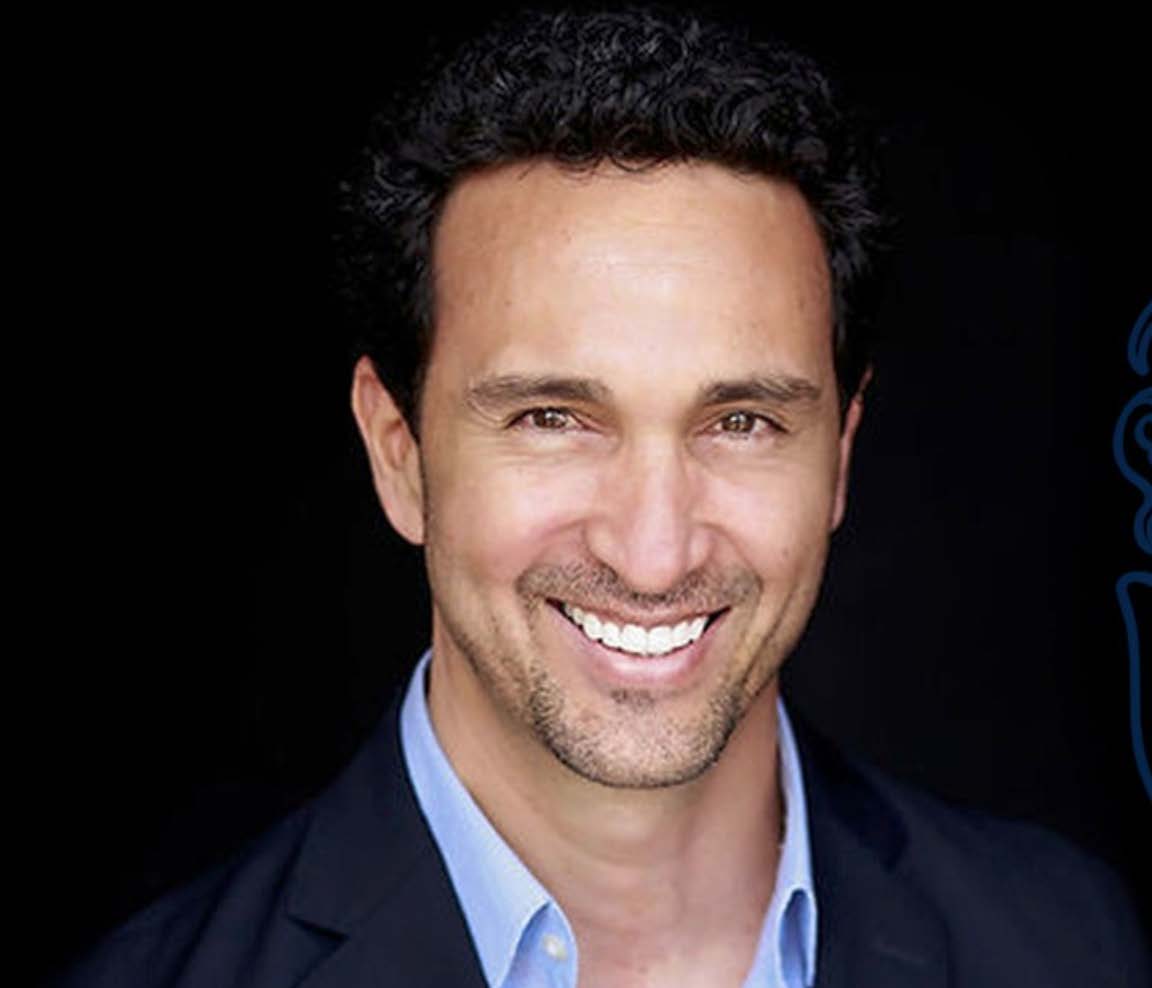 For over 20 years, Alejandro has used his intuitive gifts to connect to the divine and help others discover the abundant, love-filled lives they were meant to live. By interpreting energetic inflows from his clients, he can help them recognize synchronicities in their lives and understand the important messages revealed. In our world, fighting stress and burnout is a very real battle. He provides the tools to neutralize and overcome that threat so the path to love and happiness is clear. He has honed an ability to provide the energetic shift (the catalyst!) necessary for others to achieve the pinnacle "aha!" moment when everything finally makes sense.
Christiane Northrup, M.D., is a visionary pioneer and a leading authority in the field of women's health and wellness. Recognizing the unity of body, mind, and spirit, she empowers women to trust their inner wisdom, their connection with Source, and their ability to truly flourish.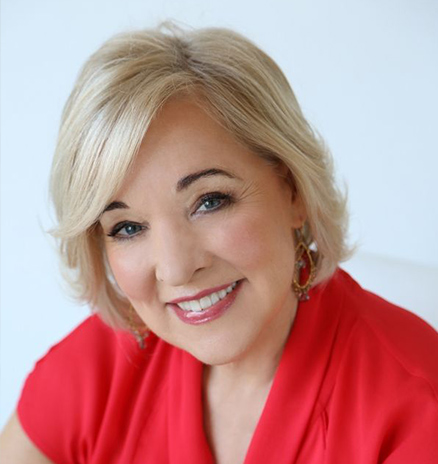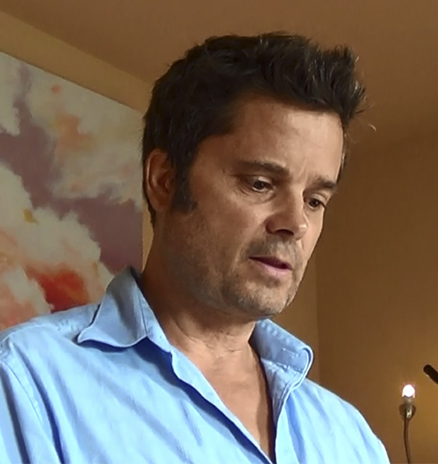 David has studied Math, Astronomy, Alternative Zero Point Energy, Meditation, Yoga, world religions, ancient history, and Physics for over 40 years.
He took physics in school to the college level and continued his studies ever since. In school, he presented his Physics teacher a time dialation theory which his teacher admitted was way beyond anything he had seen since Einstein!
In 1990, David began working with MIT physicist Dr. Bogdan Maglich and teamed up with him to promote and fund Maglich's non-radioactive fusion power technology. David studied fusion power for over 10 years. Then Maglich appointed David Sereda as Director of the Los Angeles Based "Tesla Foundation" under which David became a Tesla Technology expert and spoke in the United States Congress with Maglich and Company on Fusion Power. Next, Maglich appointed David as President of HiEnergy Microdevices, a new company (US Defense Contractor) using novel technology to detect buried landmines and to find hidden explosives and other contraband. David did all of the US military communnications about the technology contracts and accounts including US Customs and the Coast Guard!
He has worked deeply in high technology, on environmental and humanitarian issues, and as a professional photographer for over 20 years. He has also studied world religion, science, physics, and paranormal psychology for over 25 years.
Dr, Christina Rahm, a world-renowned scientist, has spent years on the Medical and Clinical Science side of Pharmaceutical and Biotechnology companies and has spent time growing her knowledge of clinical and medical aspects of science. She has a Masters of Science in Rehabilitation Counseling, with multiple theses, dissertations, publications, and abstracts as a study coordinator, researcher, and principal investigator with IRBs, BODs, and research companies. She obtained her first Doctorate Degree in Counseling Psychology, which involved both Doctorate and Post Doc work in Child psychology, relationship psychology, business strategy psychology, neurotransmissions of pathways, analytics, diagnostics, cloning, and human monoclonal antibody development. Her second Doctorate Degree is in Strategic Science with post Doc work from Harvard University in Nano-biotechnology from the Graduate Bioscience Engineering and Medical Departments. Dr. Rahm has made it her mission to positively effect population health by working on everything from the environment in and around companies and societies, to DNA and wellness programs. Dr. Rahm helps us reset our bodies and to be spiritually, mentally, emotionally, and physically balanced.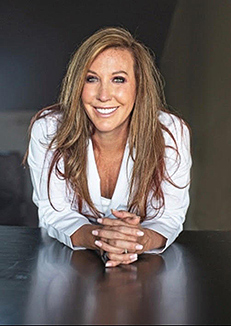 Dan Winter's background is as multi-faceted as his viewpoint. Graduating with honors from the University of Detroit, Dan pursued graduate studies in psychophysiology and the origin of languages. In addition to his academic background, he has worked as a Systems Analyst with IBM, an industrial metallurgist and crystallographer. He has undertaken many diverse studies, from quantum physics to modeling at the MIT space lab to developing the early biofeedback prototype equipment as Dr. Albert Axe's protégé. Widely traveled, Dan has sojourned to study at the Gurdjieff School of sacred gymnastics, in Florence with Buckminster Fuller, the Gizah pyramids, Israel, the Andes and at Findhorn.
Dan draws on many sources, including science, mythology, popular culture, and even channeled information, looking for ideas about the deep connectedness of all things and how the profound nature of our oneness can be approached from architecture or art, math or biology, electronics/computers or myth.
Among his many projects, Dan is developing a new breakthrough theory on gravity. He believes recursive nesting in field geometries is what creates the implosion "magnetic monopole" wind centering force we call gravity, and thus provides the clue on how to arrange magnetic long waves to repair gravity fabric and restore atmosphere retention. This also suggests how ONLY LOVEBENDS THE LIGHT, AND THEREFORE ONLY LOVE CREATES. The fractal attractor of the heart's electricity accompanying the learned and teachable skill of choosing compassion, by indeed be the centering force which ultimately makes even star birth's self-referent and therefore self-aware!
http://www.fractalfield.com/