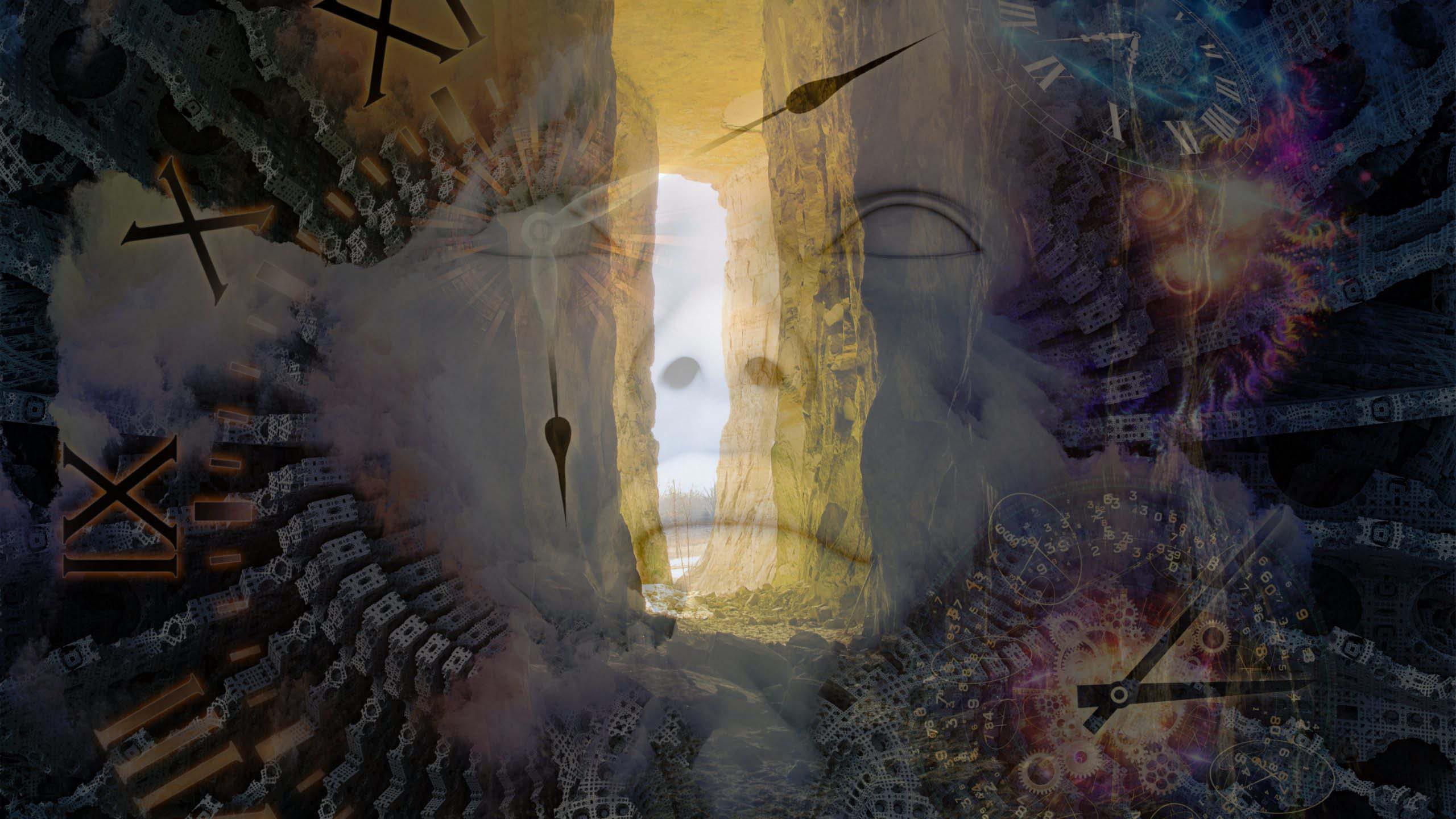 Members, please check your email (or member Dashboard) for the access code (password in ALL CAPS) the week of the symposium.
You are not a member yet?
*** Saturday *** September 30th 2023 11AM PDT // 1PM CDT // 2PM EDT
Our Live Symposium is now over. Thank you for joining us! You can view the REPLAY by clicking below.
SYMPOSIUM XXVII on *** Saturday ***  September 30th 2023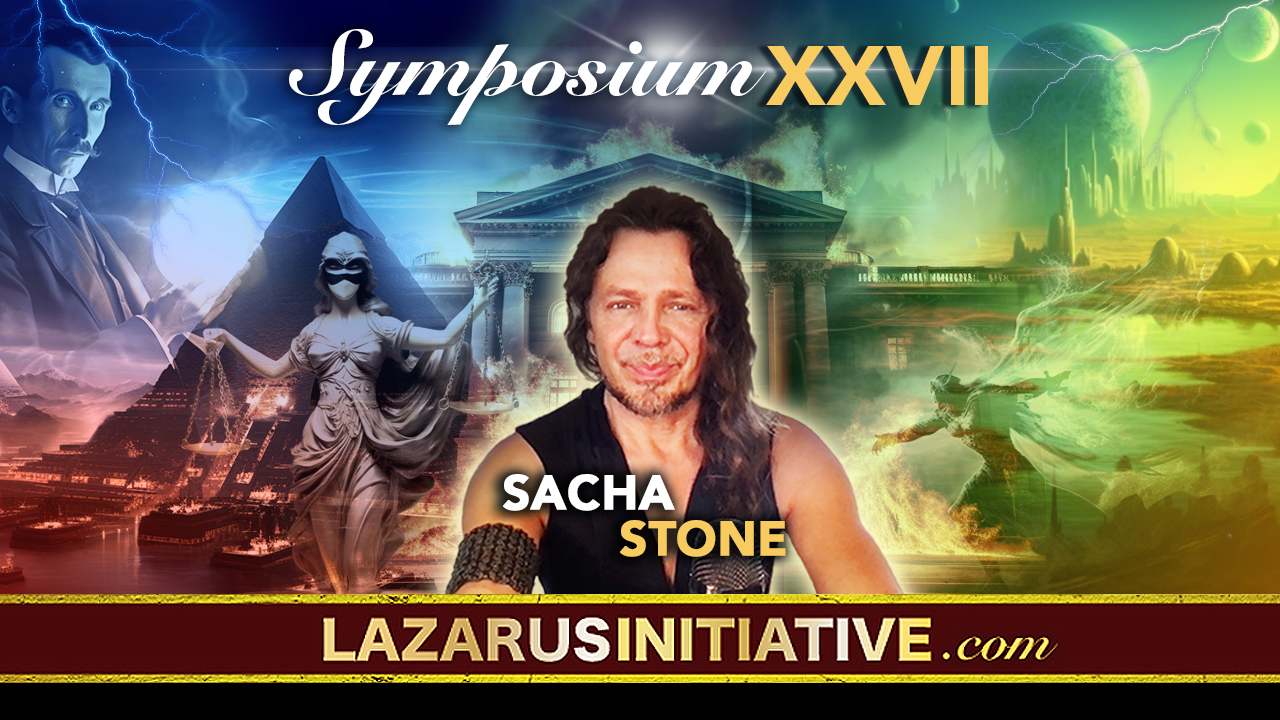 Segment #1 – The Tartarian Resurrection: Power Pyramids, Hidden Histories & the Lost Empire
Nick Alvear, Charlie Ziese, Jane Evershed and Dan Winter
In this enlightening discussion, we delve into the mysteries of the Tartarian Empire, a civilization both ancient and technologically advanced, now erased from our history books. With expertise in pyramid technology, physics, and all things Tartarian, our panelists Nick Alvear, Charlie Ziese, Dan Winter, and Jane Evershed will guide us through this fascinating terrain. Inspired by Nick's film "The Tartarian Empire," this conversation promises to challenge conventional narratives and offer powerful insights that could forever change how we view history.
1 pm CDT – 2:30 pm CDT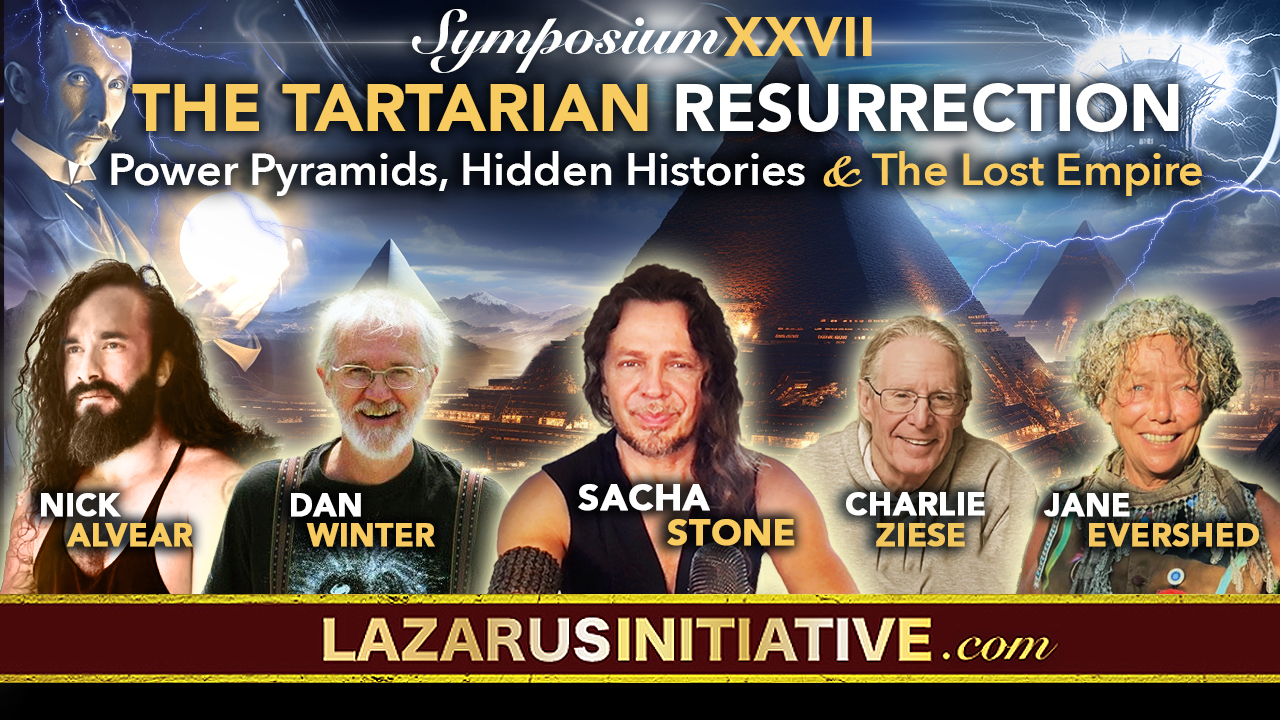 Segment #2 – Revolution Unleashed: Decoding Sovereignty Law and Power Structures
Sean Stone and Brandon Williams
Join us for an enlightening conversation between Brandon Williams, a renowned common law attorney known for his unique perspectives on sovereignty, and Sean Stone, an actor and producer deeply invested in understanding power structures and promoting individual freedom. Together, they will explore the intricacies of sovereignty law, dissecting the legal loopholes that exist within our current court system, and discussing how everyday citizens can stand up to reclaim their sovereignty from elite power structures.
2:30 pm CDT – 3:45 pm CDT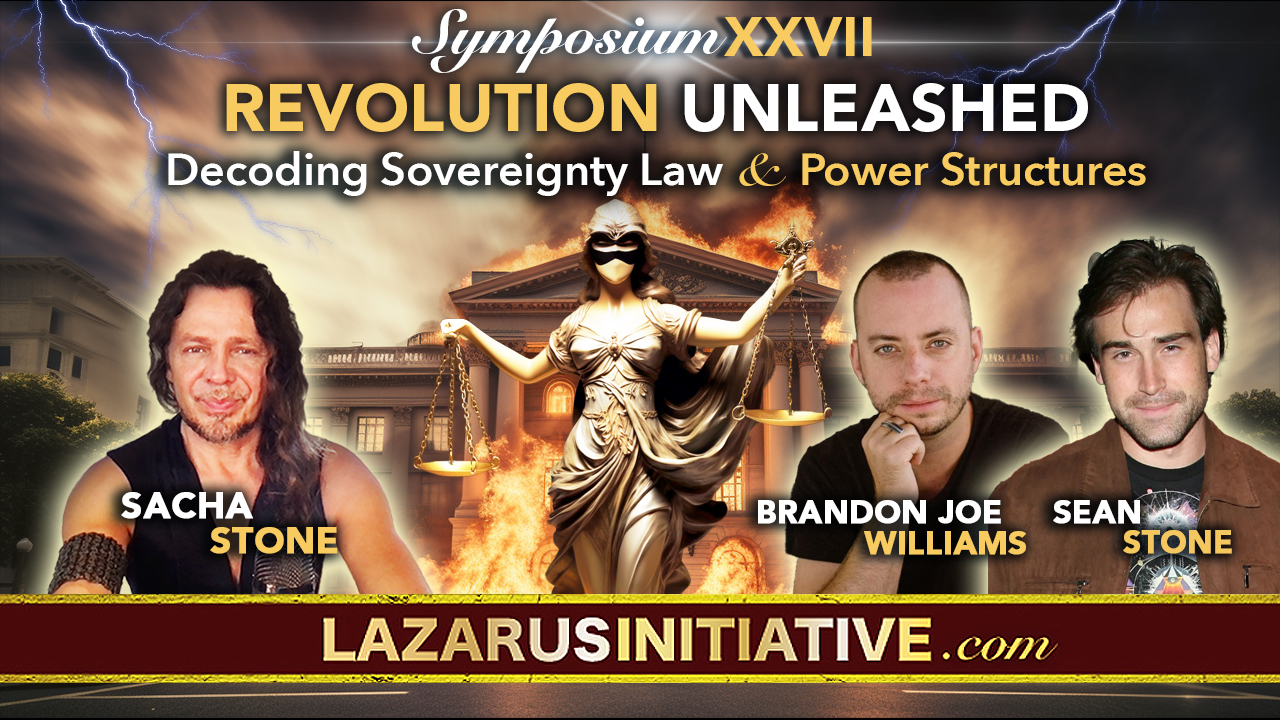 Segment 3 – Living in the 8th Dimension: The Dynamics of Dimensional Travel
Dave Emery

The fascinating 8th dimension, composed of silica-crystalline particles, is a world where time operates differently and particles are conscious of their existence and interconnectedness. Prepare to unravel the mysteries of this higher-frequency realm, which exists within and around us, yet remains unseen due to our differing Angular Rate of Particle-Spin (ARPS).
3:45 pm CDT – 4:50 pm CDT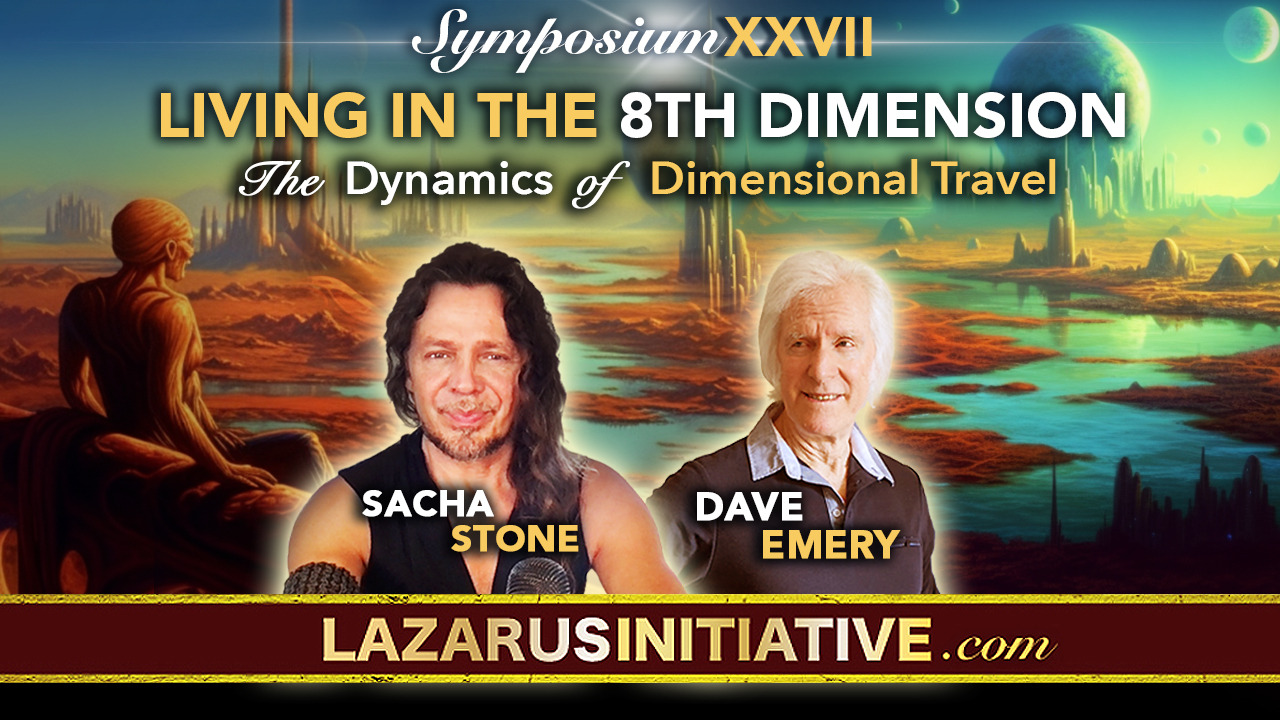 Segment #4 – Between Angels and Demons: A Quantum Leap into the Metaphysical Realms of Existence
Asger Trier Engberg
In an era where metaphysics is often overlooked, we invite you to embark on a journey that bridges the gap between science and spirituality. This discussion will delve into the intricate concepts of Angels and Demons, the nature of good and evil, along with the elusive Ether, as viewed through the lens of Anaxagoras and quantum physics. Our exploration seeks to understand the profound implications these concepts have on our understanding of G-d, the universe, and our place within it.
4:50 pm CDT – 5:40 pm CDT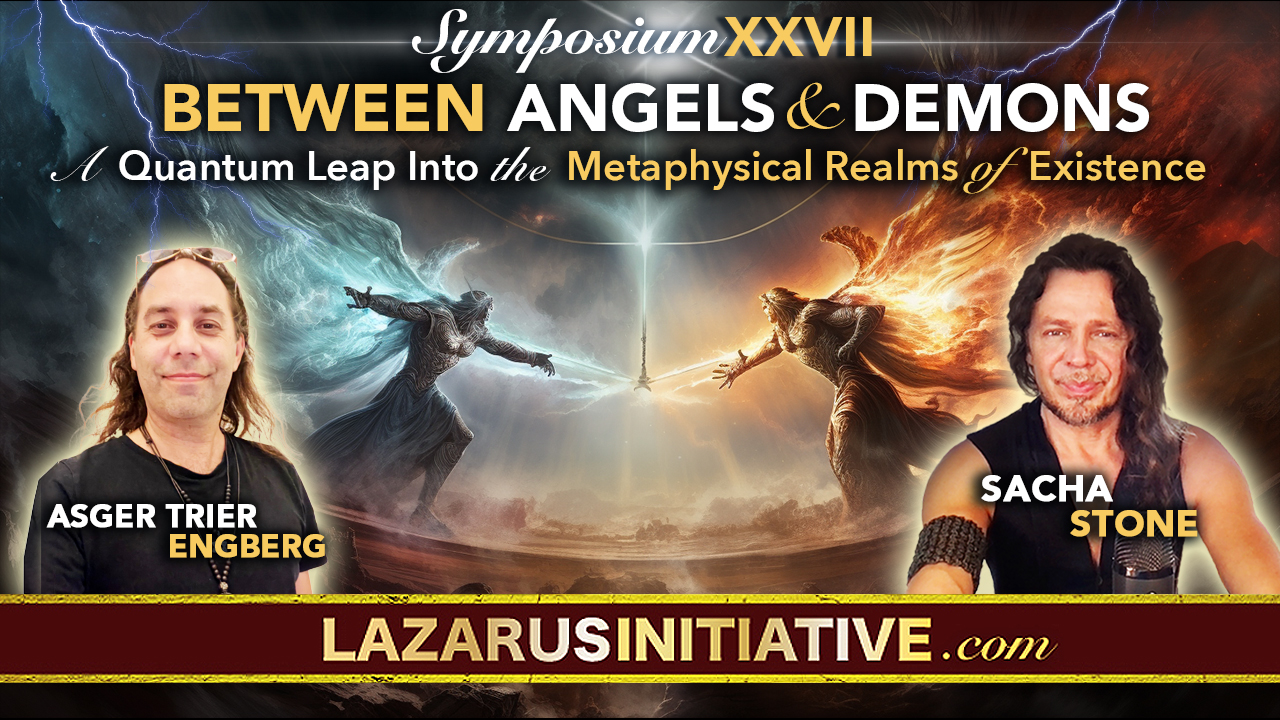 Bonus Segment #5 – Realization of Reality: Part 2
Bishop Larry Gaiters
Raji Auraman, a truth-seeking traveler, introduces a unifying concept to the Lazarus Initiative. His 12-dimensional model blends diverse cultural narratives and wisdom, interpreting the soul's journey towards ultimate reality. Each dimension symbolizes our distance from GOD, revealing a transformative tale of spiritual growth.
5:40 pm CDT – 7 pm CDT